After dominating the Pontic Steppe, Volga, Don and Dnieper for three centuries, the Khazar Khaganate collapsed with remarkable rapidity. Its capital city was lost, its tributaries gained independence or new overlords, and its people were absorbed into other states.
With little concrete trace remaining of their existence, the Khazars have become a mysterious force in the historical imagination for a wide variety of people.
Hungarian-Jewish writer, Arthur Koestler, tried to popularise the idea that Eastern European Jews were descendants of the Khazars, motivated by the rather unsubstantiated belief that removing the racial element from Jewishness would eliminate antisemitism.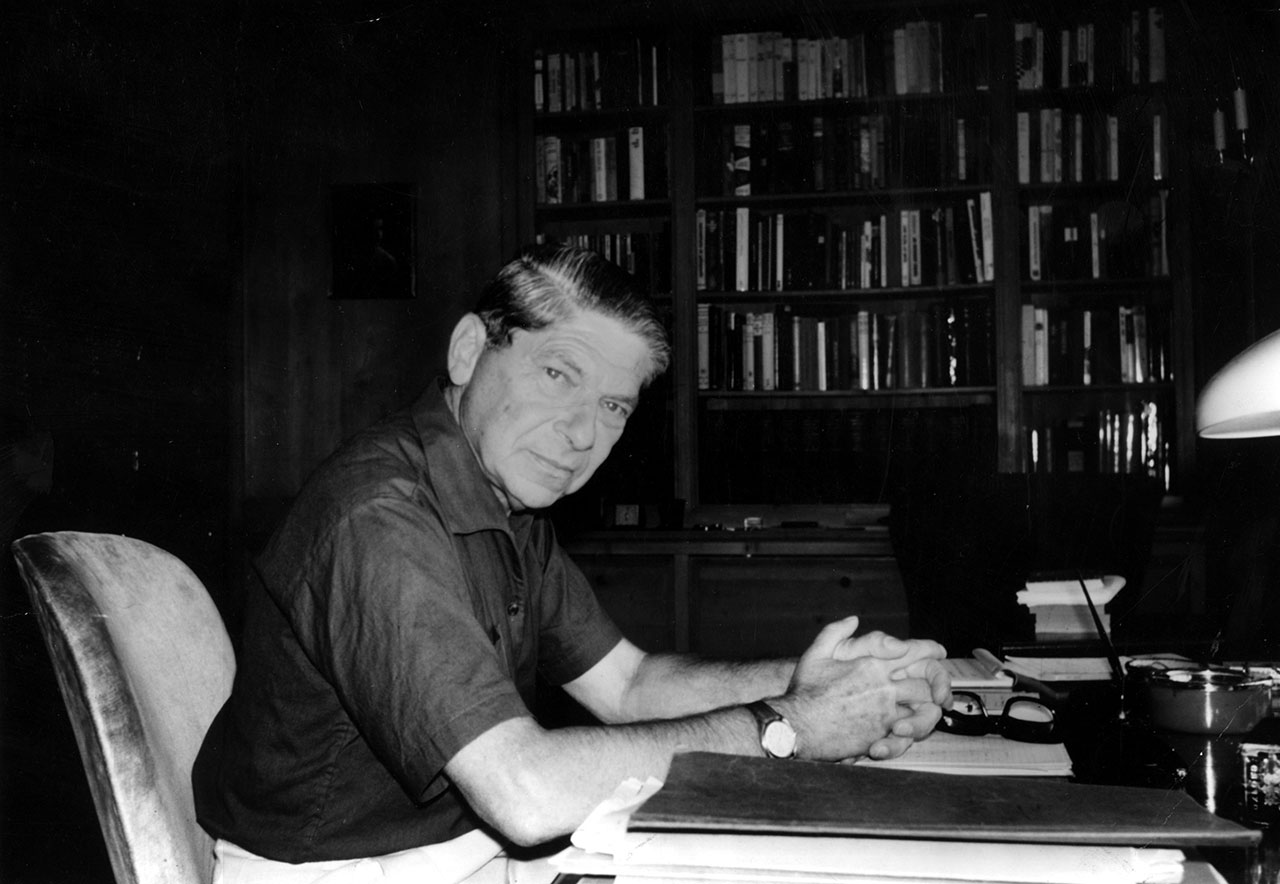 Arthur Koestler, author of The Thirteenth Tribe
Meanwhile in Russia, historian-archeologist-geographer Lev Gumilev first broke new ground in researching the Khazars, then gave them a special place in his bizarre theory of ethnogenesis, a theory Vladimir Putin declares that he believes in.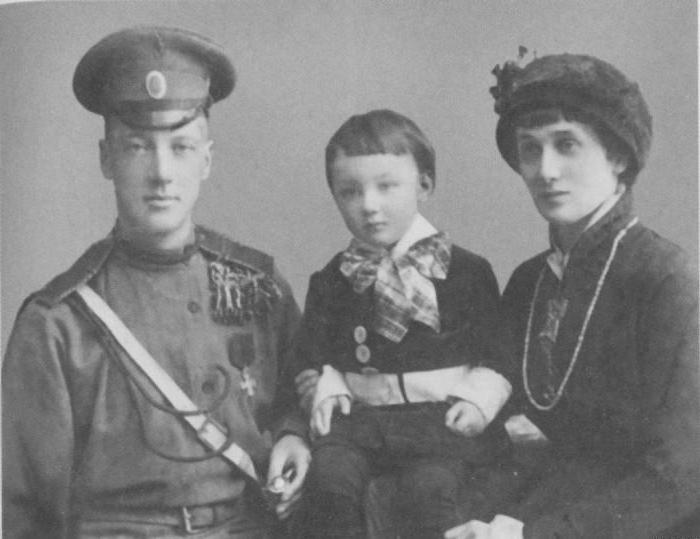 Lev Gumilev as a child, flanked by his father, leading Silver Age poet Nikolai Gumilev, and mother, Soviet poet Anna Akhmatova.
Gumilev's work found enormous popularity in the late Soviet Union and the Russian Federation, especially in nationalist circles, where it stimulated the generation of elaborate theories about the Khazars and their role throughout Russian history and in contemporary events.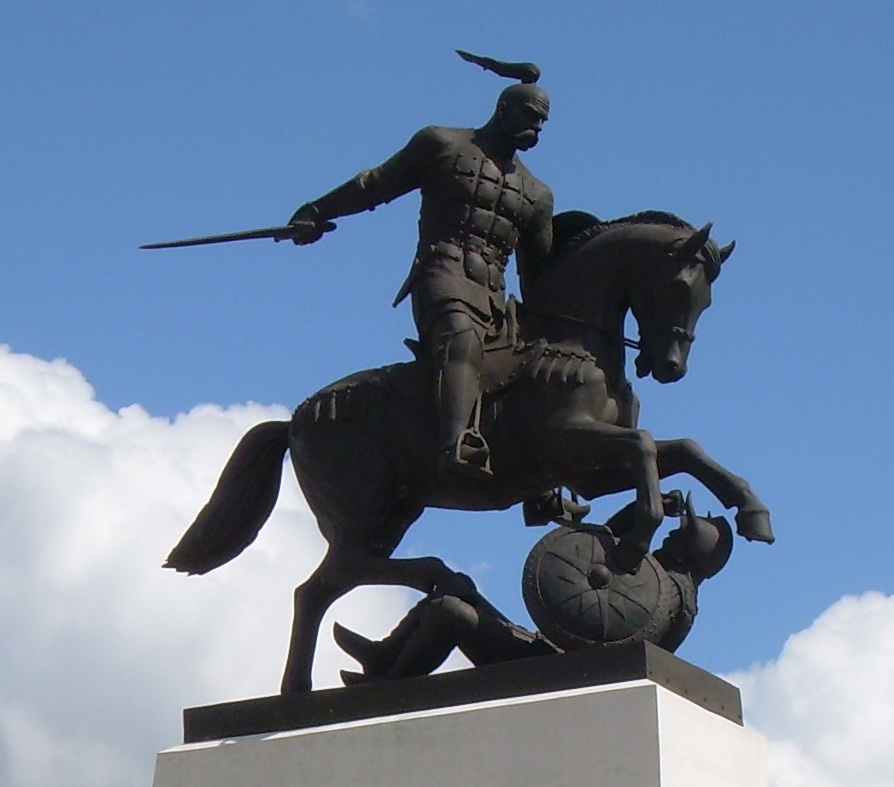 A proposed statue of Svyatoslav, destroyer of the Khazars. It originally had a Star of David on the shield of the vanquished Khazar and various nationalist symbols on Svyatoslav's armour. The sculptor was known for supporting antisemitic campaigns. Initially proposed for a square in central Belgorod, it quickly attracted controversy and has not been installed despite subsequent revisions.
Listen to Episode 1.33 - Imaginary Khazars Part I - The Thirteenth Tribe now on the website, Spotify, Apple Podcasts, or Youtube.
Listen to Episode 1.34 - Imaginary Khazars Part II - Gumilev's Chimera now on the website, Spotify, Apple Podcasts, or YouTube.
Listen to Episode 1.35 - Imaginary Khazars Part III - New Khazaria now on the website, Spotify, Apple Podcasts, or YouTube.
If you have enjoyed these episodes and would like to investigate further, try these for further reading:
Khazar Bibliography
By Steppe, Desert, and Ocean. The Birth of Eurasia - Barry Cunliffe
Empires of the Silk Road. A History of Central Eurasia from the Bronze Age to the Present - Christopher Beckwith
The Bulgars and the Steppe Empire in the Early Middle Ages. The Problem of the Others - Tsvetelin Stepanov
The Emergence of Rus 750 - 1200 - Simon Franklin, Jonathan Shepard
An Introduction to the History of the Turkic Peoples. Ethnogenesis and State Formation in Medieval and Early Modern Eurasia and the Middle East - Peter B. Golden
The History of the Tatars Since Ancient Times. Volume 1. Peoples of the Eurasian Steppe - ed. Sergey Klyashtorny
Nomads and their Neighbours in the Russian Steppe. Turks, Khazars and Qipchaks - Peter B. Golden
Studies on Peoples and Cultures of the Eurasian Steppes - Peter B. Golden
Maydan kak "Khazarsky zagovor" - Viktor Shnirelman
Khazar Studies Locked between Scarcity of Research Sources and Contemporary Policy Concerns - Farad Asadov
Politics of Ethnogenesis in the USSR and After - Viktor Shnirelman
Conspiracy and Alternate History in Russia: A Nationalist Equation for Success? - Marlène Laruelle
Stigmatised by History or by Historians - Viktor Shnirelman
The Story of a Euphemism: The Khazars in Russian Nationalist Literature - Viktor Shnirelman
Lev Gumilev: His Pretensions as Founder of Ethnology and his Eurasian Theories - Viktor Shnirelman
Khazaria, Apokalipsis i "Mirovaya Zakulisa": kak prepodavatelnitsa frantsuskogo brosila vyzov Zapadu - Viktor Shnirelman
The Jews of Khazaria - Kevin Alan Brook
The World of the Khazars. New Perspectives. Ed. Peter B. Golden, Haggai Ben-Shammai and András Róna-Tas
The Gumilev Mystique: Biopolitics, Eurasianism, and the Construction of Community in Modern Russia - Mark Bassin
On the Date of the Khazars' Conversion to Judaism and the Chronology of the Kings of the Rus Oleg and Igor - Constantine Zuckerman
Agriculture in the Forest-Steppe Region of Khazaria -Volodymyr Koloda and Serhiy Gorbanenko
Slaves from the North. Finns and Karelian's in the East European Slave Trade, 900 - 1600 - Jukka Korpela
Savirs - Bulgars - Chuvash - Anton Salmin
The Khazar Sacral Kingship Revisited - Peter B. Golden
The Khazars. A Judeo-Turkish Empire on the Steppes, 7th-11th Centuries - Mikhail Zhirohov & David Nicolle
The Other Europe in the Middle Ages. Avars, Bulgars, Khazars and Cumans - Florin Curta
Studies on the Peoples and Cultures of the Eurasian Steppes - Peter B. Golden
An Introduction to the History of the Turkic People - Peter B. Golden